drone day is coming up on may 29th this year, and like the previous three years i will make a long-form drone and publish it for free download on bandcamp, with contributions from you guys and gals!
previously we made this: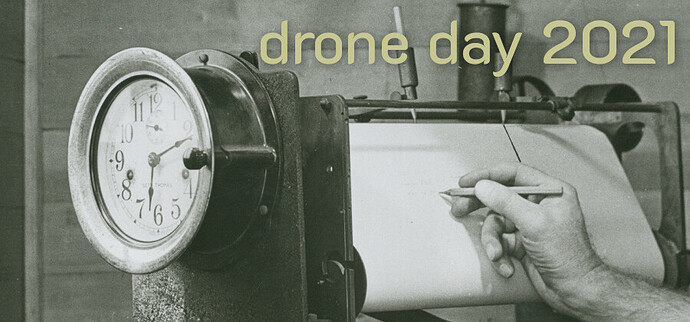 this year i will be making the drone again in e, but using the pentatonic hon-kumoi-joshi scale. in e this scale is e f a b c. the lack of 3rd and 7th gives it a haunting, floating, unresolved character.
maybe, similar to last year's drone, we can at the end resolve it to e major. so if you want to submit something for that, let me know.
this year i want to go for a theme of forgotten technology. i'm imagining some early industrial era lo-fi electronics and steampunk vibes.
so, please send me your stems, field recordings, and anything else that would fit in a drone piece. i will mix it all together into one long-form drone.
i would prefer your stems to be dry, or with just a short reverb, as I will apply a long lush reverb in the mix.
dropbox, google drive, wetransfer, etc should all work just fine. lossless files (flac, wav) preferred. you can email me at yngwin@gmail.com with your link(s).
deadline: wednesday may 26th.