I'm new to VCV Rack and the whole modular world, so I'm still learning how most people use colors as their color code. One thing I would find useful would be to have a settings panel where we could add custom cable names so instead of seeing "New cable" when we right click an input/output: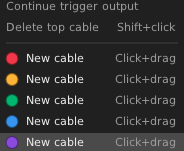 we would see something like this, for example (names are just random, here, of course):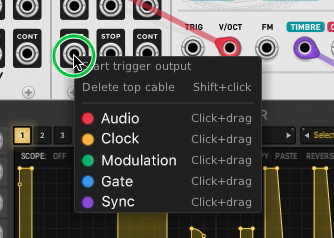 Then when we drag a cable, it would have the text underneath with the type of cable being used (this could maybe be turned ON/OFF, in case some users would find it useless):
I think this would make it easier for beginners to build that muscle memory when it comes to their color code. Even for non-beginners?
What do you guys think?