I'm fairly new to VCV and was looking for a nice way to create a One-Shot Sequence.
Been watching a video by @Omri_Cohen about the Muxlicer and thought that would fit nicely for what I wanted.
This is the video, the One-Shot part is at about 8:35 to 10 minutes (video should start there)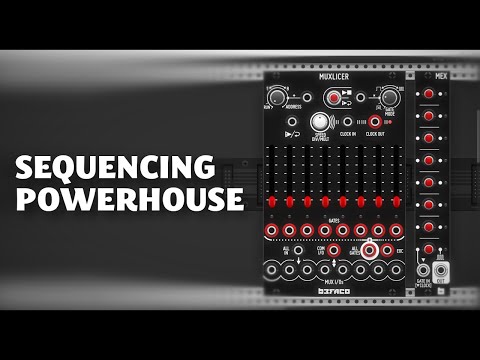 I recreated that little chain (with a different sound source), but it didn't work as expected. Same thing when using Noise as a source. So I downloaded Omri's original patch (3 levels of sequencing with the Befaco Muxlicer | Patchstorage) to have a look what I might be doing wrong. But still the same issue…
The issue is that there's a constant audio signal whenever the first slider of Muxlicer is turned up. Even if Muxlicer (or a clock) isn't running

Short video here >> Gofile - Free file sharing and storage platform
This simply isn't happening in Omri's video, although the first slider of Muxlicer is all the way up. When I'm running his original patch in VCV there's an everlasting signal on track 2 (NOIS) of the mixer.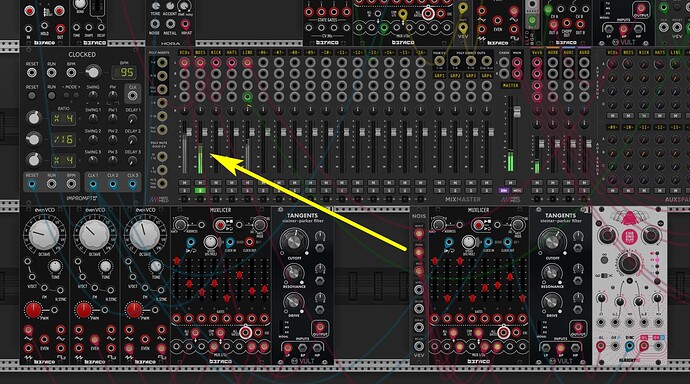 So why on earth isn't it the case in his video?? I know he's a Guru and I'm only a newbie and all that, but this is really strange to me…
Only way to stop the signal is to turn the first slider of Muxlicer all the way down. Besides things like muting, disconnecting cables or turning the Drive of Tangents down, stuff like that. But all of that is certainly interfering with the usecase. I was hoping that changing the "All In Normalled Value" or the "Input/Output mode" in the right-click menu of Muxlicer could be the solution, but that's not the case.
Since I'm more or less a beginner I'm admitting that I might just be misunderstanding or overlooking something very simple. But I have no idea what it could be.
So, could somebody please enlighten me?
thx