With Popularity stats now available for free plugins ,there's an obvious divide between adoption of the "Base" plugins authored by VCV, and those of third party developers.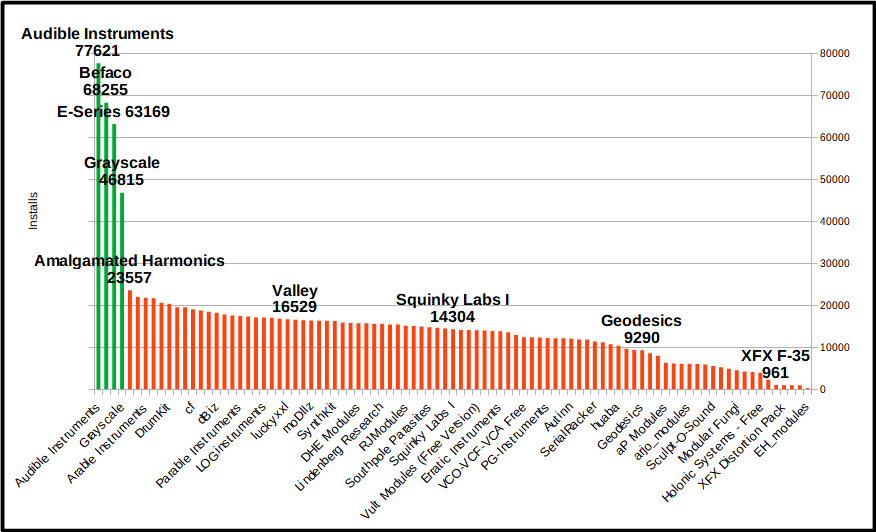 My question goes to users who have installed primarily/only those free plugins authored by VCV, and not 3rd party developers: WHY?
Is it a concern over safety/security, sheer amounts of overwhelm on where to start, lack of interest, or something else?