I've been working on a generative piano solo using the Spitfire LABS Soft Piano and a S&H to change chords on Aaron Static's DiatonicCV. I have it up and running, but I'd like to avoid certain low notes. On each clock pulse, the chord is being played down an octave. Sometimes these sound great, but sometimes the notes are too close to each other and get a bit muddy.
What would be the best way to mute notes that are too near one another? Heres a link to the patch if you want to poke around (and help me improve it) and an example of a problem chord.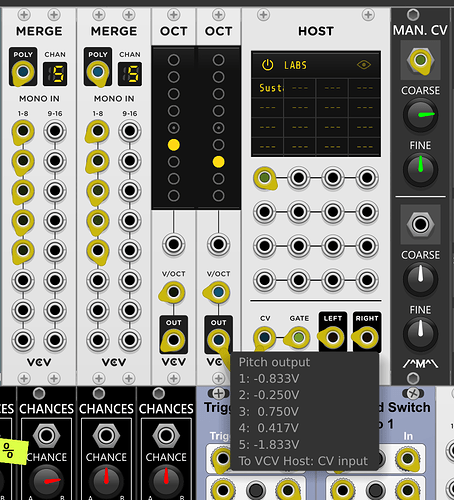 One more question I had while working: Is there a module that can show what notes on keyboard match voltages coming from a polyphonic cable? I could only find the Four-View to see what notes were coming from the DiatonicCV and I would love to see all the notes I am playing including the octaves. It seems like a doable idea, but if it exists I haven't found the right keywords to search for it. Thanks!