Announcing: Frolic, Tricorder, and Tin
Sapphire version 2.3.0 adds three new modules:
In the following video I walk through the features of Frolic and Tricoder with a live patch.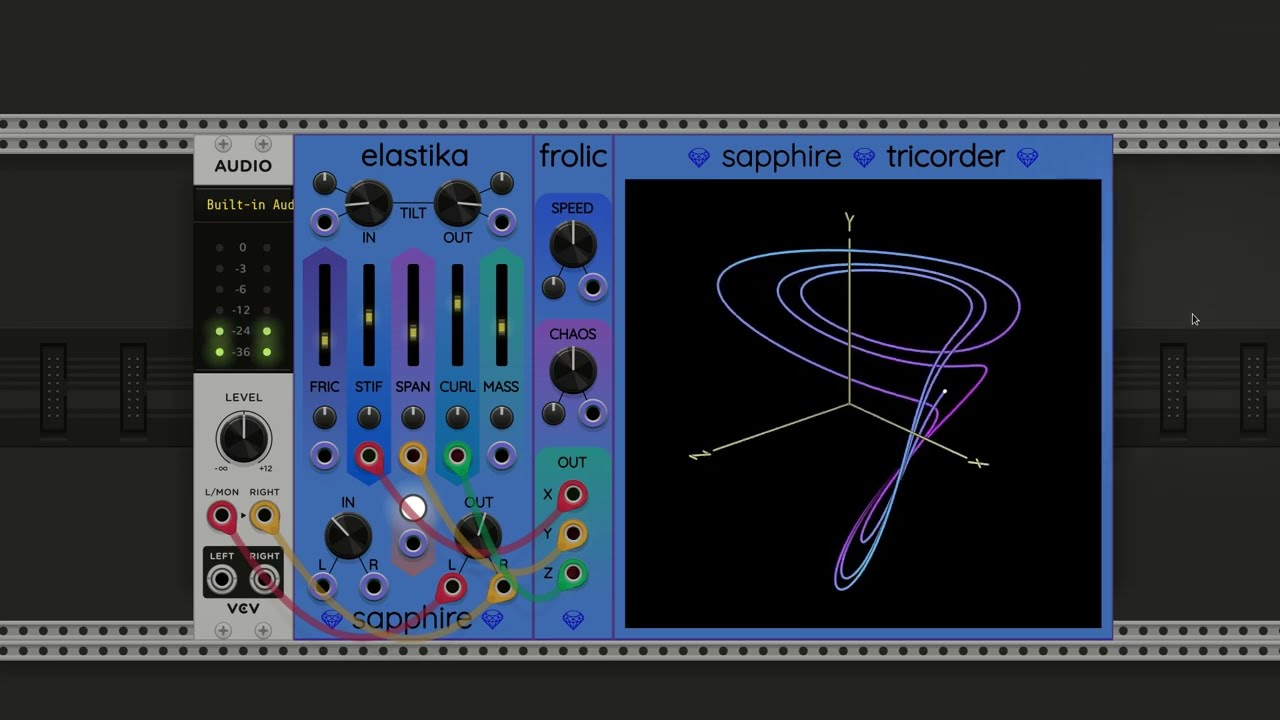 In my recent work on the Sloth modules for the Nonlinear Circuits plugin, I became interested in chaotic oscillators. I built a real Sloth circuit and another chaotic circuit on a breadboard and studied them. I decided to try my own hand at making a chaotic oscillator. The result is Frolic:
Frolic outputs a 3D signal consisting of three output voltages X, Y, and Z. It has a wide range of speed settings and an adjustable amount of chaotic behavior.
Because I wanted a clear picture of the 3D shape Frolic produces, I decided to create a 3D oscilloscope plugin as an expander module. I call it Tricorder. When you put Frolic immediately to the left of Tricorder, they automatically connect and Tricorder starts making a 3D graph like this:
Tricorder is fun to play with, because you can see a 3D animation of your signal rotating in real time.
I also provide a way for you to send any 3 input voltages you want into Tricorder. It is the Tricorder INput module, shortened as Tin. You can place Tin to the left of Tricorder. Tin will send whatever it receives on its X, Y, and Z input ports into Tricorder to be graphed. Here is an example of what this looks like:
Here is an example where I improvise a deep drone with Frolic and Elastika: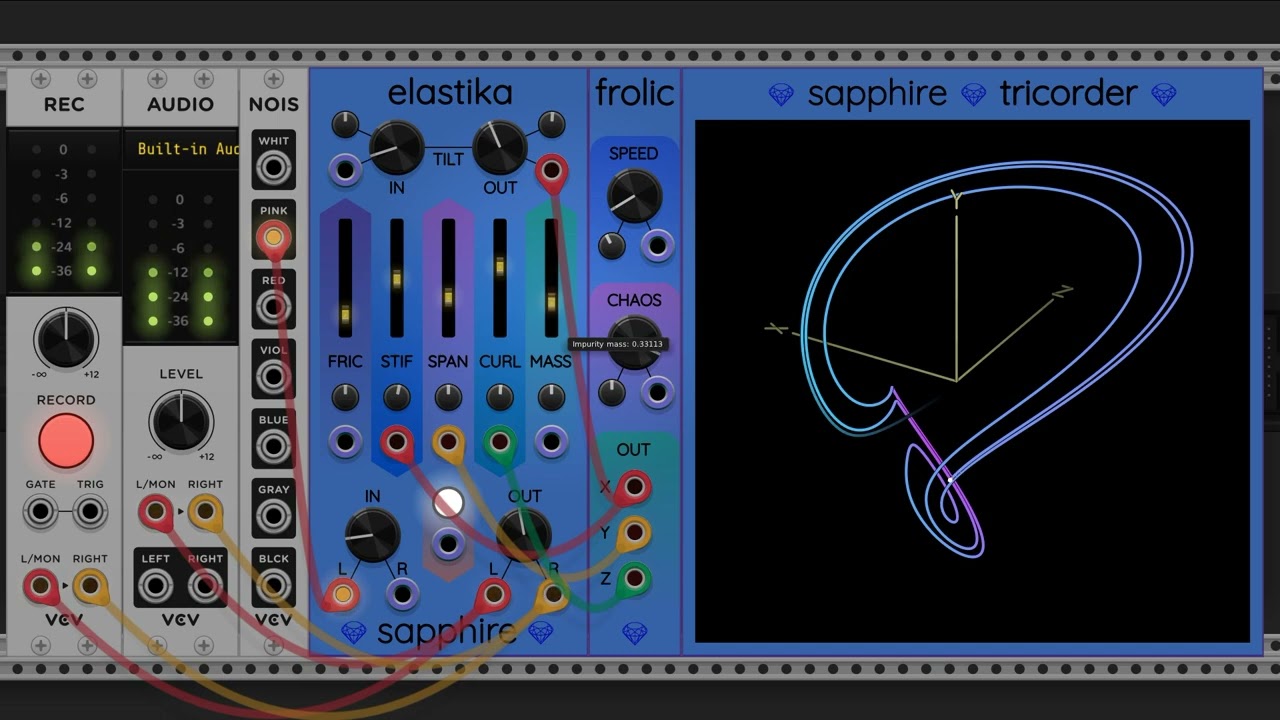 As always, I'm eager to see and hear what you do with these new modules. Feel free to post your own recordings here. And I look forward to any issue reports or feature requests you wish to report here or on the Sapphire repo on GitHub.