Shades Of Life - generative VCV Rack jam with the CyclicCA module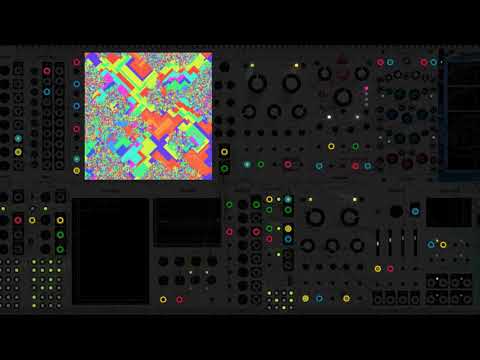 A generative VCV Rack jam done with my AlgoritmArte CyclicCA module. The soundscape is produced by the two outputs of the CyclicCA module, quantized with the HoldMeTight module and routed to two Audible Instrument Resonators. The sound is made more "ethereal" using Alright Devices Chronoblob2 and Valley Plateu. Some interactions are made changing the number of states, the size and generation of random blocks, and the speed of the cellular automaton using CC signals from an external Akai MPKmini mapped using the stoermelder MIDI-CAT. The sound is recorded using NYSTHI stereo recorder. The "night" mode is made by the Modular Fungi Lights Off.
Thanks to the authors of VCV and those great modules!