Hi guys,
I'm noticing some strange clock behaviour when running VCV inside Ableton.
Running the latest versions of both Ableton and VCV.
Below you can see two instances of VCV.
1: Clocked gets it's clock from the clock output. Calculator shows bpm from clk/n output set to quarter notes.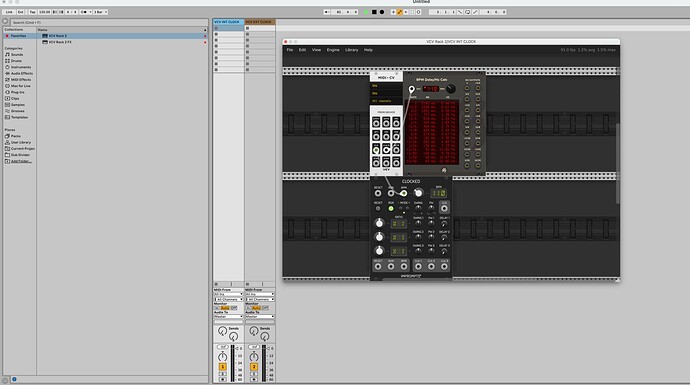 2/ VCV gets the same clock from Ableton but sent to my Midihub over USB and back. Midi/CV is set to midihub USB input. Same patch as the first instance, but this time the tempo is correct.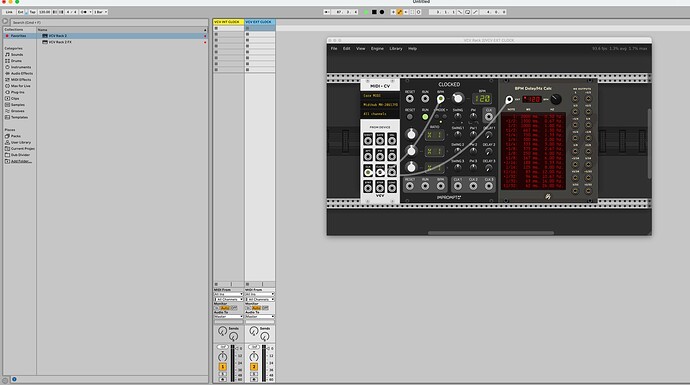 Don't know what's going on, but it's strange… Any of you experiencing the same behaviour?