While I've been happily Bitwigging on my M1 Mac Book Air on Monterey with VCV Rack Pro VST, I was excited to learn that VCV 2.20 now gives us a VCV AU plugin. This means I can return to my heartland DAW, Ableton Live, on my M1 Mac since it only provides non-ARM compiled hosting for AU plugins.
Every time I attempt to instantiate VCV Rack, I get a "Lost the connection to the Audio Unit v2 plug-in. Please save your work and reload the Set" error message.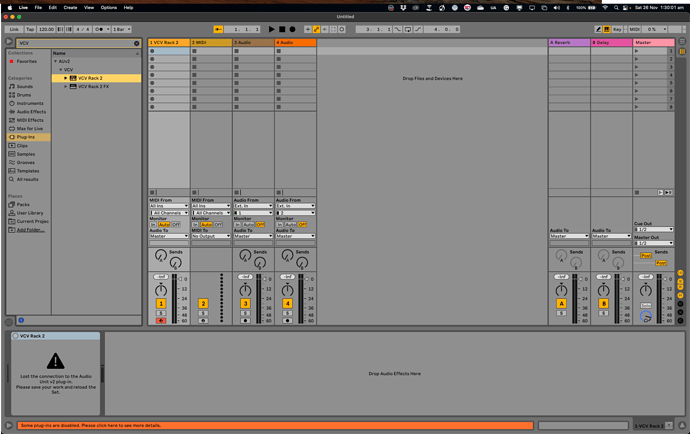 I haven't tried IT Crowd's turning it off and on again as my first line troubleshooting but I suspect it won't make a difference. Is anybody else having the same issue?
Cheers
JaseFOS