i am rebooting my livestream. i am now calling it ]] mutations [[ and will be streaming on both youtube and twitch (as ablaut underscore), through restream.io.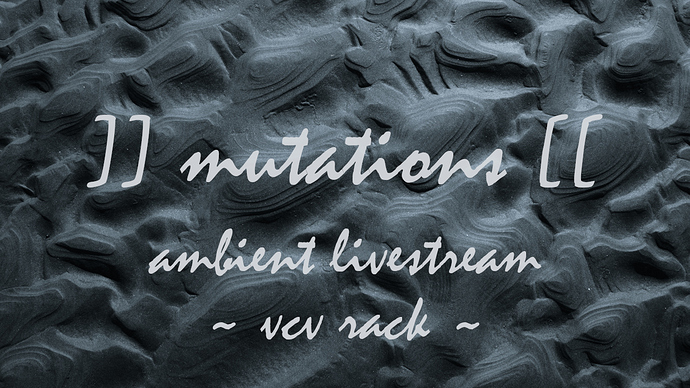 i intend to do ambient / dark ambient / drone / experimental patches, as those familiar with my music know. i haven't settled on a schedule yet, but will keep this thread up to date!
have a listen and come and chat!