TL/DR: I would love to see a C/V-controllable Inhomogeneity- / Anomaly- / Irregularity- / [Whatever-it-is-called in english]-Parameter on polyphonic modules, which slightly alters the other parameters per voice.
Story: My constantly changing interest in outboard gear (Midlife-GAS) has recently shifted from "small modular system" to "polyphonic analog synth". And with christmas around the corner I am on the brink of ordering a Sequential Take 5. As I would do normally I started to build the synth engine in VCV to better understand the modulation options and the overall sound design possibilities without owning it (sounds strange, but helped me a lot with my decision to buy a digitone). One feature of the Sequential Take 5 (and the Prophet 5/10 reissue) is the vintage knob, which is not only a slight detune between each individual voice, but also alters the filter and envelope parameters per voice.
J3PO shows a very nice example here on the prophet 10: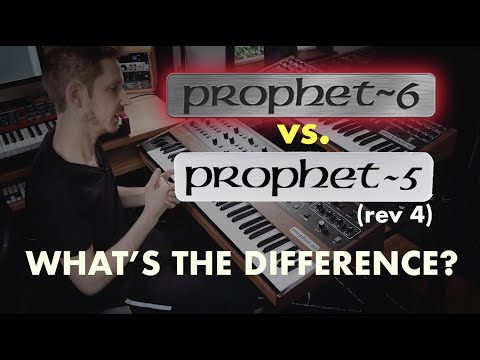 While building the patch I stumbled across this feature and essentially had to restart. And there is a lot to research when it comes to polyphonic CV for a module: Is the CV-Input polyphonic? Is the Position of the Parameter on the module corresponding to 0V or 10V on the CV-Input? Bipolar? After that you have to find out how to insert offsets into polyphonic CV and how to control the offsets (aka "turning the vintage knob").
I know that rebuilding a synth is not the "purpose" of eurorack, but we do have polyphony, right? And with VCV as VST around the corner, I think a few people will build synth voices for use in a DAW with VCV. I don't know how difficult such a feature would be to implement, in my simple understanding of math it seems to be something like "Knob Value" x (1 - ("Vintage Value" x "Max. Deviation")) where Vintage Value is [0 - 1] and "max. Deviation" is perhaps something like [0, 0.1, -0.1, 0.03, -0.03, 0.07, -0.07, 0.13, -0.13, …] (one value for each polyphony-channel).
Does this sound interesting? Is this a feasible proposal? Has anybody realized something like that in a module already?
Thanks for reading and your opinions!