Hi! I'm just starting to learn using VCV rack as virtual extension to my hardware modular. I already understand how to send CV out but I have one question about recieving CV in.
For this purpose I use Keylab mk2 which has build in CV in port. In VCV everything works fine. The LFO signal from minibrute 2s is visible on a scope but I still haven't figured out why negative values are missing.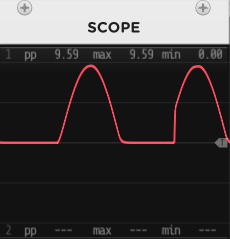 I tried to convert 0-10V signal to -5-5V using SHAPEMASTER. Thanks to this I have now the whole spectrum with negative values but still there is this gap between waves.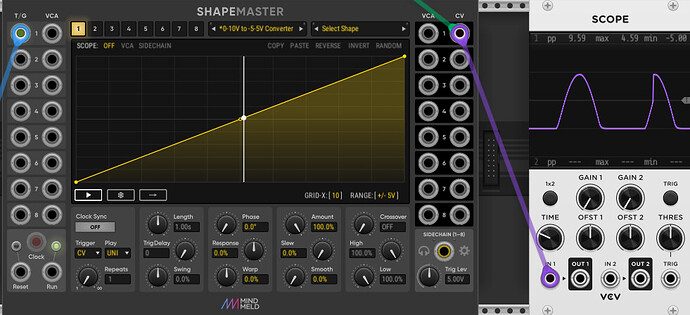 Is there any solution for converting CC from keylab to -5-5V VCV voltage properly?