Hi everyone!
If you like Granular FX/synth and have VCV Host, then Ribs VST is for you!
Ribs is available as VST and .exe for PC, and AU, VST and .app for OS.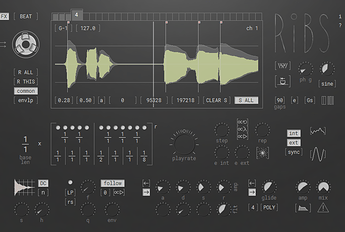 It's free, although if you like it you might want to send the developer a drink

This plugin is very powerful and has way more sophisticated controls (to be modulated by VCV
) , then the other granular fx plugin i demo'd a while ago which was nice also.
You can download this patch as well!
Have fun