hi everyone
I need help in this (picture):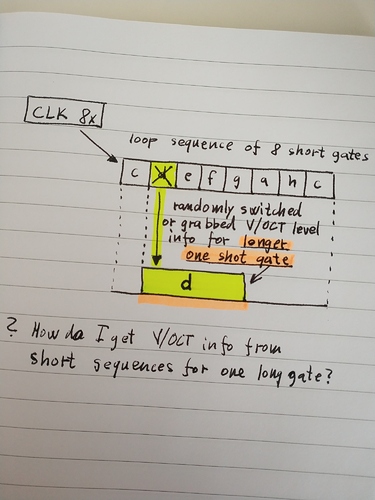 ??? How I get V/OCT level info from one of short sequences for one other long gate?
rules: … of course, if that long tone sounds, then that short similar tone should be muted, but the other short sequences still continue to overlap.
… so it should have the effect of getting one tone stuck …

thanx!