U-HE is running a survey now so I recommend everyone that subscribe to their newsletter to partitipate in the survey.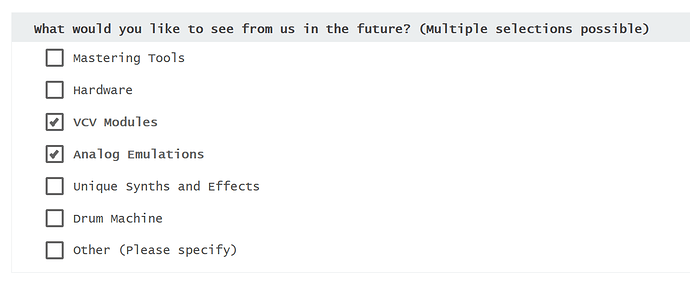 I love their plugins ! Having Vcv modules from them would be cool

hopefully they'll be small modules, and not semi or fully contained synths

It would be really interesting to see them offering plugins, it would no doubt open up modular to a lot of people who would perhaps not otherwise have thought to try it. Also will help expose linux for music making even more than they have already.
However, I'm sure they will also bring high costs to make Rack even more lifelike
Bazille

They've got a hardware Eurorack module about to drop called CVlization. That would certainly be an obvious choice.