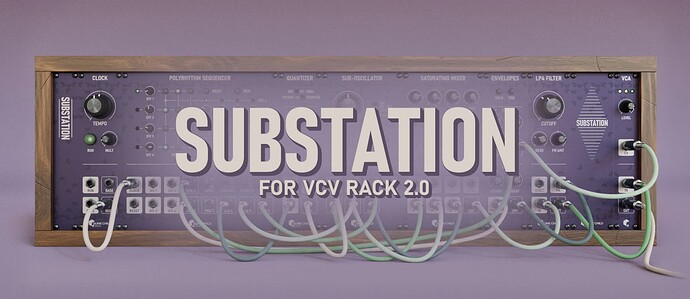 Hello VCV community! Slime Child Audio has happy to announce another update to Substation, v2.2.4. This version includes some small performance improvements to the Filter module, and fixes the clicking/popping that can occur when using PWM with the Oscillator module.
The update is live on itch.io and will be landing in the VCV Library soon, so keep an eye out for it.
As always, please send us all the amazing things you are making with Substation, and let us know if you'd like them featured on the website!
Coriander V. Pines
Slime Child Audio