Does anyone know if there are equivalent hardware modules (diy kits) of these 3 very useful modules?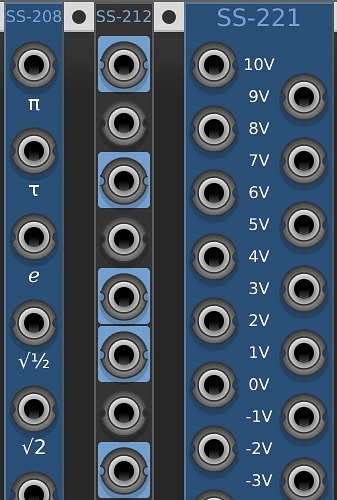 I wouldn't know myself. They weren't inspired by any hardware in particular, I just had a need for some constants.
Thanks David!
I'll crosspost a link here to the facebook conversation, which presented some viable options/solutions:

how about a set of 78xx voltage regulators?