Blooming luverly, reminds me of early Kraftwerk. So great in my book!
Huh, that's a nice fixie. This rolling carriage or heavy wood door opening sounds vaguely familiar…
I love the "chirping insect" sound - reminiscent of katydids in the forest on a warm summer night.
Blue nights - keeping it simple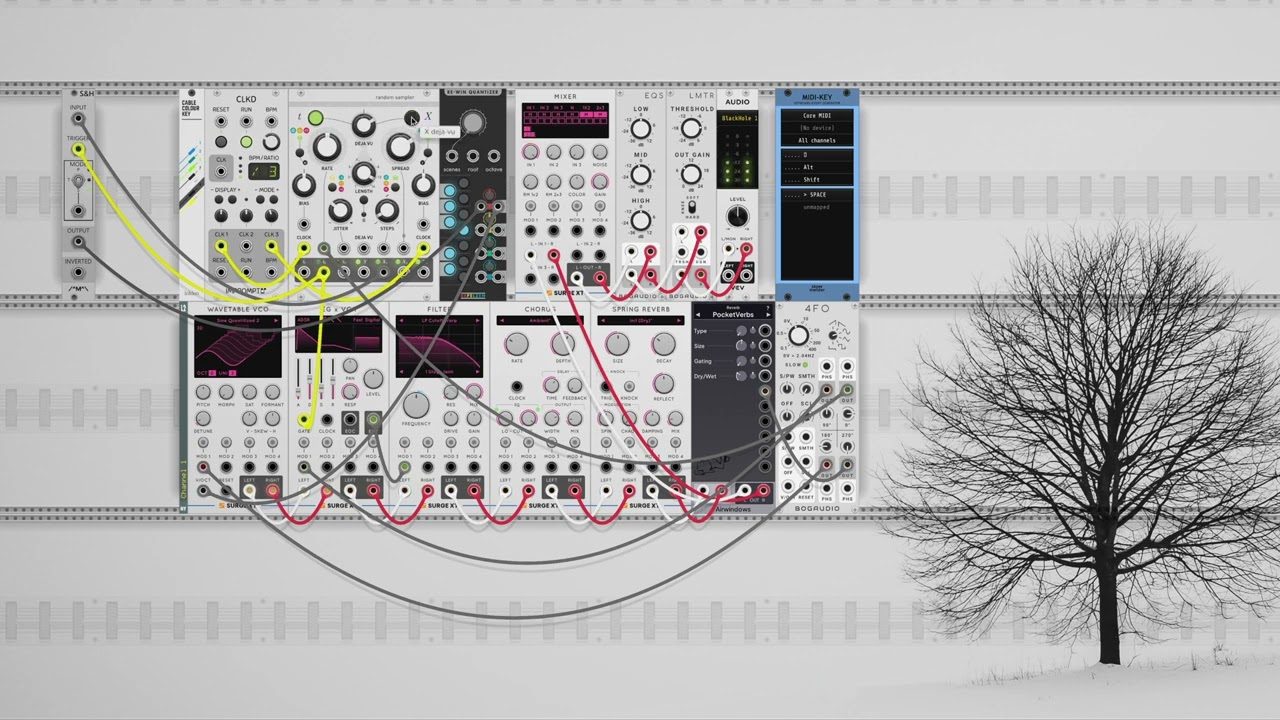 Colorcoded - a patch for starters (notes): Hi! This is a simple color coded patch for beginners. The four colors are YELLOW, GREY, WHITE & RED. This is what they represent: Yellow are gates/pulses (the rhythm) Grey are CV (control voltages) that control pitch and modulations White are audio for left channel audio Red are audio for right channel audio
Nice, but I think you can hardly call a patch based on Audible Audio's Random Sampler a "simple patch for beginners". Also I'm beginning to wonder if it would be useful to develop a worldwide standard for colorcoding. Most other patchers use blue for gates and yellow for CV. I like the white for left channel audio, although I use very dark grey myself.