I was just wondering; how popular is VCV Rack already; when did the first Google Searches for VCV Rack come along and where do VCV Rack searchers come from?
See for yourself on Google Trends. https://trends.google.nl/trends/explore?date=2017-08-01%202020-02-15&q=vcv%20rack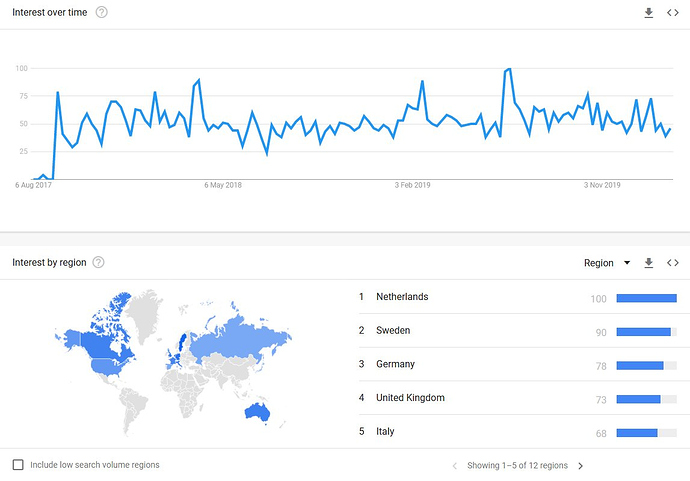 This doesn't have to mean anything; these are just the numbers of searches in Google over time.