Four new modules are available in the VCV Library (https://vcvrack.com/plugins#sckitam) The list is as follows:
2DRotation: Utility, 2D Rotation of 2 input signals
2DAffine: Utility, 2D Affine Transform of 2 intput signals
MarkovSeq: Sequencer & Switch, 8 steps sequencers based on Markov chain
PolygonalVCO: VCO based on the paper: C. Hohnerlein, M. Rest, and J. O. Smith III, "Continuous order polygonal waveform synthesis," in Proceedings of the International Computer Music Conference, Utrecht, Netherlands, 2016.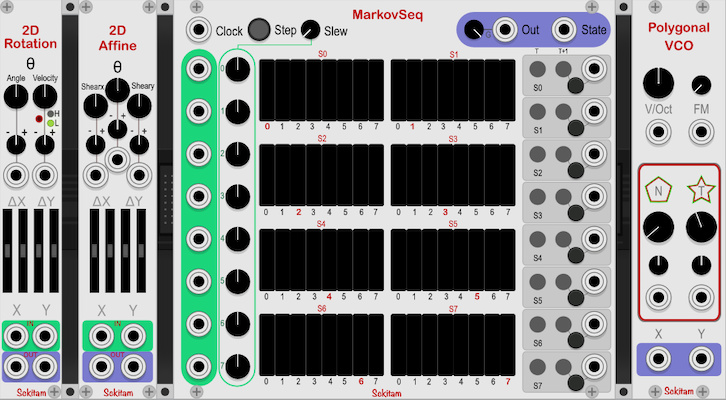 Note: Currently, all modules are monophonic. Polyphony will be considered for future releases.