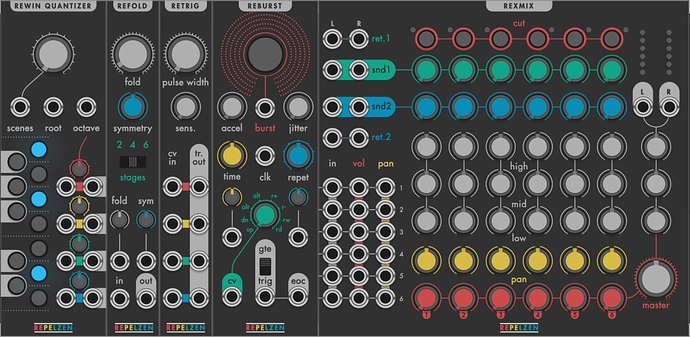 a first beta has just been released for repelzen, the redesign of aepelzen's modules, ported to rack version 1! thanks to @pyer for the gorgeous design, and of course aepelzen for the original modules that many of us have come to love.
this beta has 5 modules, and we plan on releasing the sequencers at a later date. please test and let us know if there are any issues.
there are compiled packages for windows and mac and linux now.