[excerpt, wip, maybe]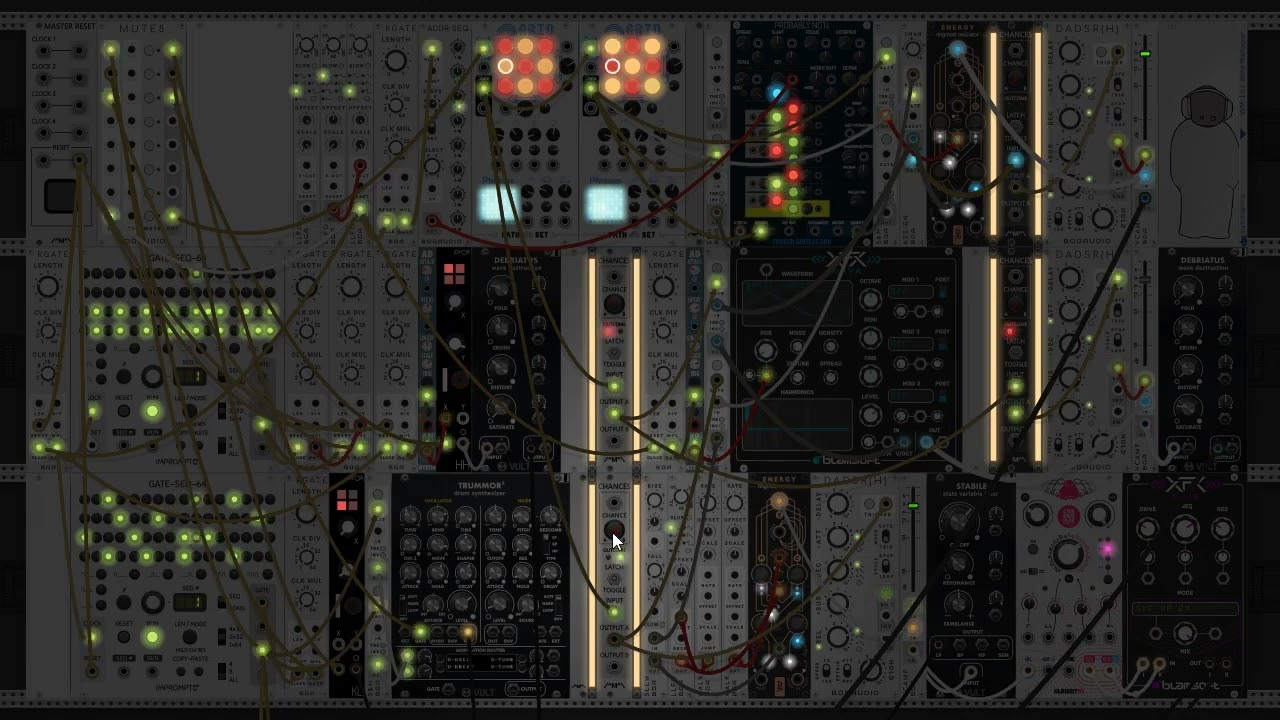 I never have a plan when opening VCV and almost always open it only when I feel like sinking myself into the progress of creating a patch×composition. However, sometimes the starting point is indeed a smidgen of an idea or inspiration that I'd like to try out. Like a thing I read on Federico Mompou's Wikipedia page.
And on it goes…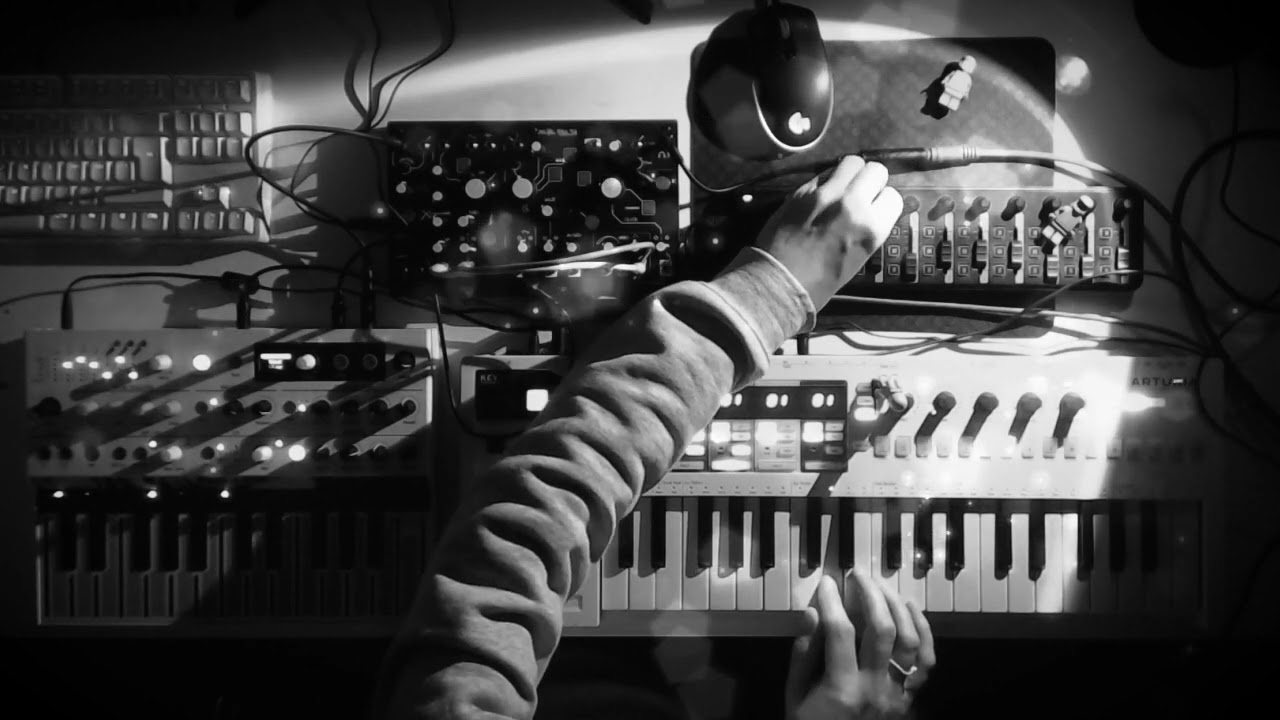 bit addicted to feeding an arp¹ by whatever another voice² is doing (Opulus & Energy)
For bookkeeping. Finished day 5 with this one, not necessarily the best or most interesting of what I'd tried and scrapped today. Again, Opulus for a slow arp and Host with Noire for the - soon-to-be drowned - piano texture.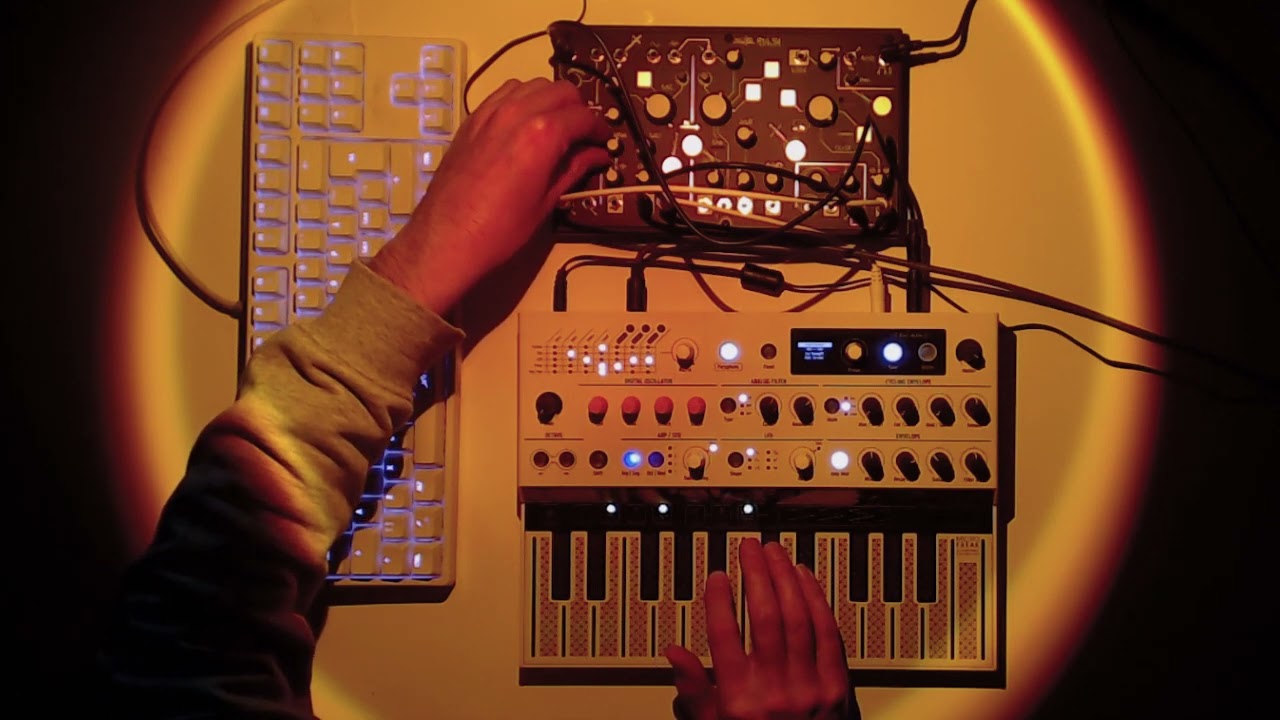 Musically, it's My First Synthesizer

(Berkeley, ca. 1969), I guess. But then again, it really kinda is. Had allaround fun building and patching this. (Edit: but seriously, I'm enjoying this a lot. In VCV, I often go out of my way to make things quirky and shaky and defective. Now it just ~is. Happy place;)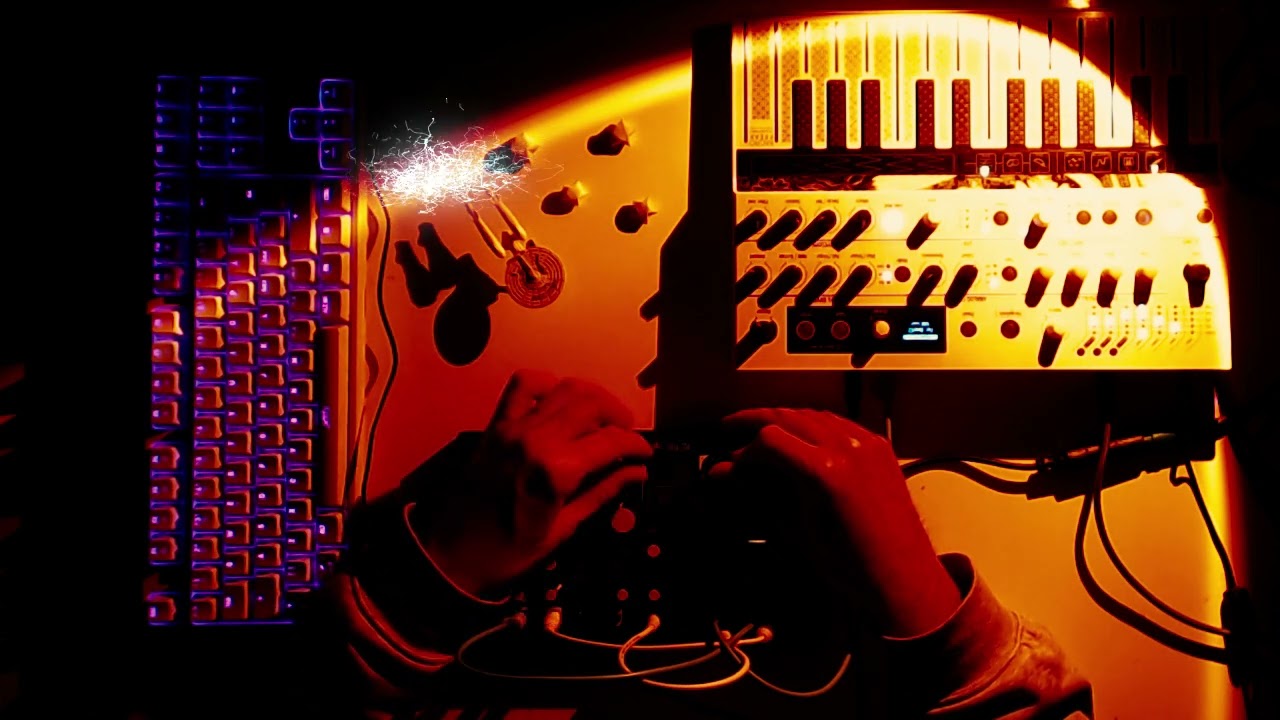 dBiz FourSeq, transposed by Bogaudio ADDR-Seq → Microfreak as pure messenger of v/oct and gates → Strega → back to VCV with a smidgen of Delay/Reverb and a LP filter.
Wonderful, beautiful piece Urs, love it! And I love this kind of minimalism, it reminded me a bit of Terry Riley which ain't bad.
Thank you. I guess a halfways decent string of notes and a ~vibe is all it takes sometimes

Cool. You are almost inspiring me to fire up the hardware side of my studio, which I haven't done in months. I have an Ableton Push controller that would be fun to play with as a hybrid hardware and software controller.
With the semimodular addition to my humble collection, I've probably spent more time with hardware just this last weekend than in the previous three years (not counting the good ol' Nanokontrol)

Had never felt quite worth the hassle but now it… clicked. I desperately need a proper midi/usb-hub now, though.
What an interesting chord progression!
I have to say, I'm quite fond of it myself - had a small bit of music theory go click there

Gorgeous piece. I haven't played my flutes for a while - I've been wrapped up with finishing off my Venom plugin. But I heard this and was drawn to pick up a flute. It was a real joy to play along with this.
How are you animating the light strips? Is that done in VCV, or are you doing graphical post processing?