I had nearly forgotten to announce the first Oxidlab products here. The first pack is about filters. All of them are non-surgical filters since they are meant to "make sound". Two packs are available Entferner (the commercial pack) and Entferner LE (the free pack).
Entferner LE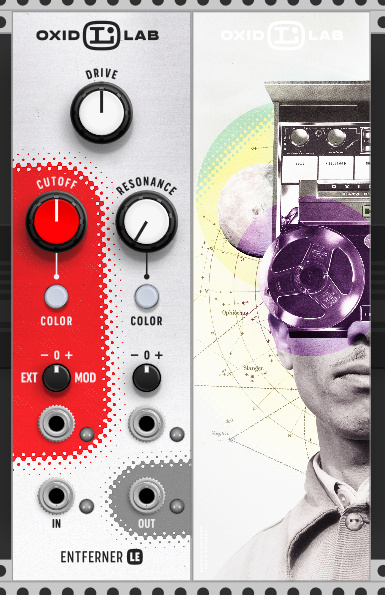 Entferner LE consists of one self-oscillating 12dB low-pass filter and a backplate. The free filter is somewhat limited to the commercial version, but its resonance can be set to create a more aggressive sound. The included backplate is a bonus for your pleasure, so check it out carefully.
Entferner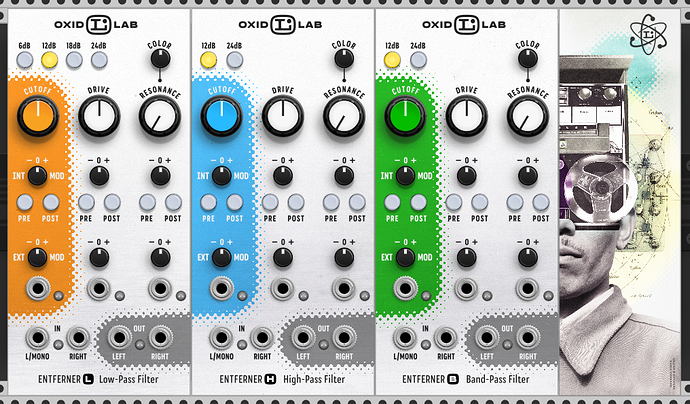 Entferner consists of three self-oscillating filters (6/12/18/24dB low, 12/24dB high and 12/24dB band-pass) and an additional backplate. Compared to the free version, you can influence the internal modulation and saturation parameters.