In this thread, you can find all of my music done with VCV Rack

Here is my take on Clapping Music from Steve Reich. I've used the rythem but added notes from the F# Phrygian scale, and I've programmed the sequences using the new VCV Rack sequencer from Impromptu, Foundry, and added some melodic elements with the Neutron, with the help of the BeatStep Pro.
https://youtu.be/VMbZfQDpgcA
Very good

Wonderful! Any way of seeing the Foundry patch?

Clapping Music.vcv (63.3 KB)
Here you go

In this patch, I've used Marbles to send pitch information and gates to 2 FM-OP, which are then being sampled by Luppolo3. A few Branches modules are triggering its record and overdub functions. A few SNS euclidean sequencers are adding some polyrhythmic texture to the sound, and Burst is driving Ions adding some unpredictability. Everything was done in VCV Rack and was performed live.
https://youtu.be/SduJJnHmO_k
veeeeerrrry nice Omri

Thanks

Nice! I love the way it structure from random to order!
Thanks, Pyer! I think that this combination of modules, Marbles and the euclidean sequencer, is an interesting combination…
That's just a beautiful piece Omri, really like it.
Thanks so much, Lars! I do have to pay more attention to those clicks and pops in the sound…
Well, it's very fashionable now, that whole LOFI trend, so you can always just pretend it's deliberate

That trend is not my cup of tea though… I couldn't believe it, when I first saw someone releasing cassette tapes on Bandcamp recently. I mean… you have got to be kidding me

It all depends on the result I guess. Do you know Hainbach? He makes beautiful stuff with tapes and such. Anyway, those clicks and pops came from Luppolo3, and were not deliberate. I'm still working on a solution for this…
Hey guys! Oh man, am I excited! First album of the year…
It's called Cosmic Foundry - https://omricohencomposer.bandcamp.com/album/cosmic-foundry
I want to thank Marc Boulé for giving us beautiful sequencers and tools to use in our compositions. In this album, as the name suggests, Foundry was the main tool I've used for sequencing and creating chords, and inspiring the album to go more in the direction of harmonies and chord progressions, and also sweet polyrhythmic sequences. I've also used the Cosmic oscillator from Animated Circuits, a beautiful dual oscillator, as the main sound source.
In this album, I've used mainly VCV Rack, but this time, I've also added the Neutron to the mix


I also want to thank Artem Leonov for doing a wonderful job mastering this album. As you might know, Artem is VCV Rack Ideas (https://www.youtube.com/channel/UCc0cXlzQdOwQSiyW30NQ7Sg), and he's also a talented mastering engineer.
Anyway, I hope you will enjoy this album, and I thank you for your time. If you like what I do, and you want to support my work and the work of the developers of the 3rd party modules for VCV Rack (with each album I donate 25 Euros to a developer), consider purchasing yourself a copy


Have a great weekend! Cheers!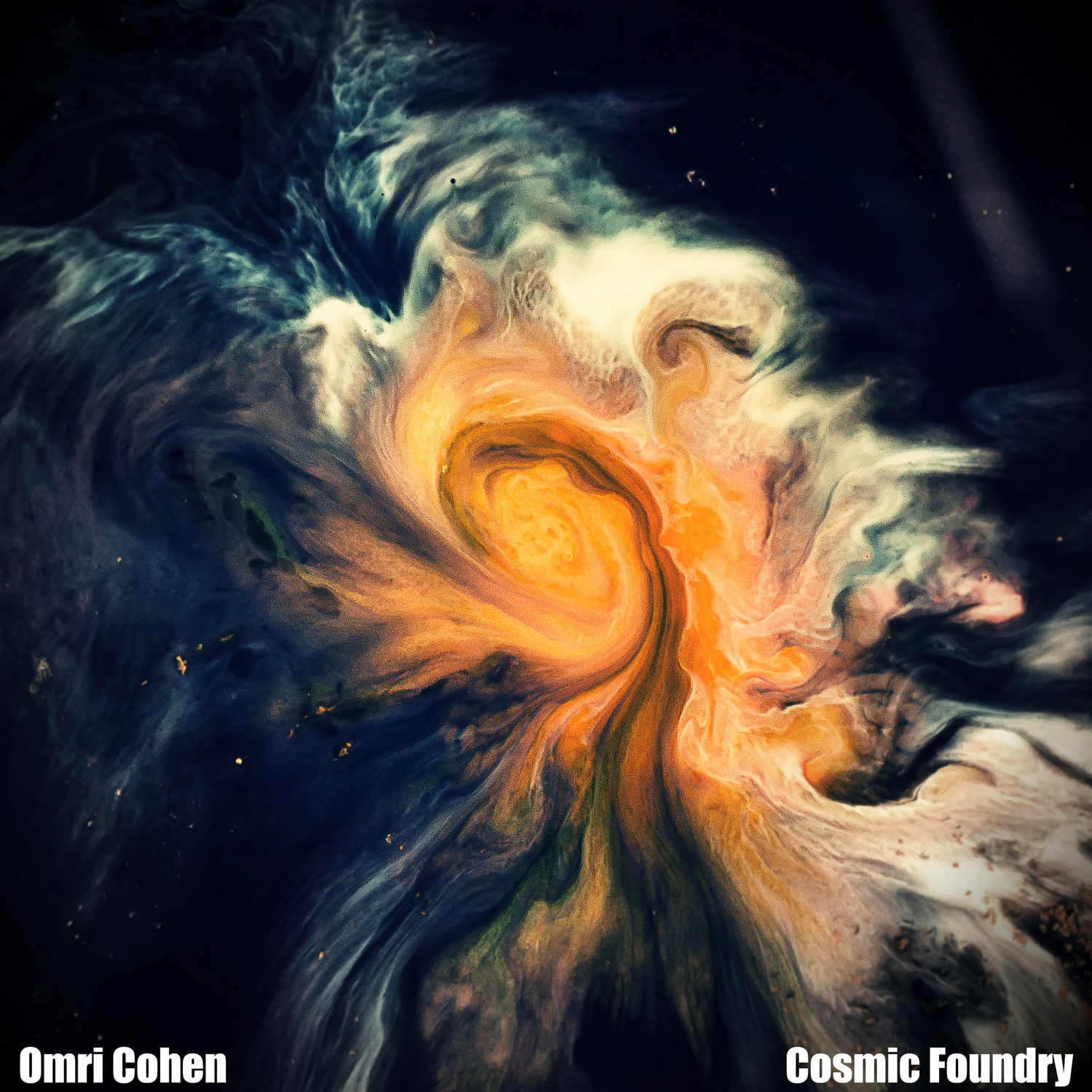 Sounds great as always! Will post this on the Twitter in a few days.
That's great! Thanks