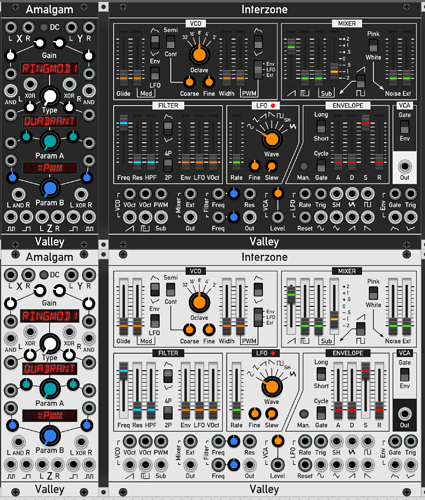 The new modules are here!
Amalgam: A stereo, multimode signal multiplier and masher.
Interzone: A monophonic, virtual analogue synth voice.

Great, now I need to get a towel to wipe up all the saliva.

for the video
Just by looking at the video I can tell it does 7 different things at once – minimum.
Definitely putting this on an altar when released.
Oh Man. This is awesome. Just like horror movie without blood on the screen. :). Slasching minds.
can't stop laughing, EPIC!