Long ago I noticed that you could modulate the delay time for the AS Delay Plus for an interesting effect.
This example patch uses VCV Router 4:1 and Nysthi Jooper as a router to switch between voltages defining delay times.
The delay modulated by the VCV Router has clicks in it, but the one modulated by Jooper does not. I can't see a difference between the signals, down to the resolution of VCV Scope at full zoom.
When I look at the waveform of the output of Jooper & VCV Router, I can't see any difference. The Yellow Trace is VCV Router & the violet trace is Jooper. But I can hear a difference.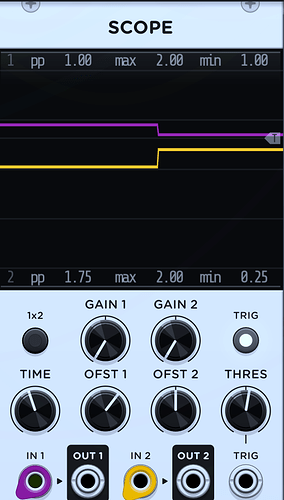 2021-12-04.vcv (6.3 KB)