Hi, I'm trying to understand the Transpose feature of Quantum by comparing it to JW-Modules Quantizer. Maybe I'm comparing apples to oranges.
On Quantum I set a C major scale but I want it to play a A minor scale as set in Quantizer. So I injected an A into Transpose but none of the notes from Quantum made sense. The description of this on the wiki pages sort of makes no sense to me.
Which notes are allowed depends on the selection of notes on the scale buttons, as well as the "Transpose" input. This "Transpose" input does not transpose the output voltage, but transposes the scale to the base note, corresponding to the "Transpose" input voltage.
What does Transpose do (in littler words please

)?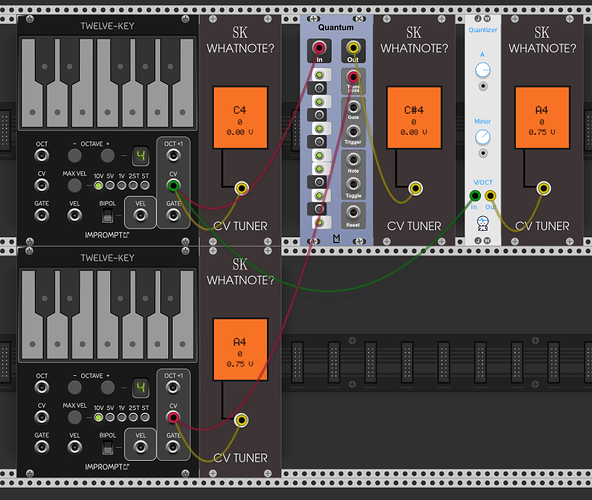 Thanks.