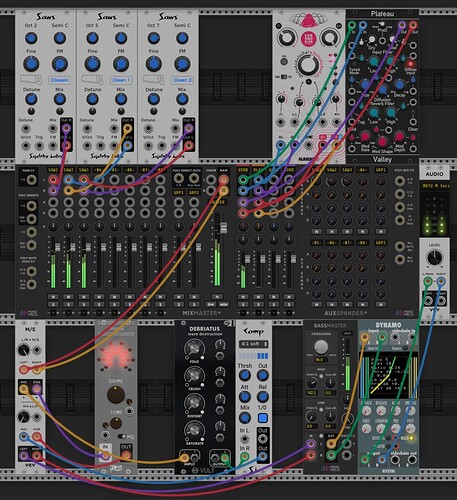 Similar to this thread, but with the wrinkle of new features and modules having been released since…
This is my ham-handed attempt to add a mastering chain like @Omri_Cohen recommended in one of his videos to a MixMaster setup. (Nevermind the oscillators, they are just placeholders to make some noise on various channels).
I have been trying (in vain) to use the Poly Inserts to do this proper-like, but I can't seem to get my head around the right combination of MELD /UNMELD / M/S MELDER to make this work. Could some kind soul please enlighten me?