for last few weeks Ive been working on adding native support for Eigenharp's to vcvrack.
It's going to be a niche plugin suite (given number of Eigenharps in existence), but I thought it might be interesting to those here to see some direct hardware support in VCV.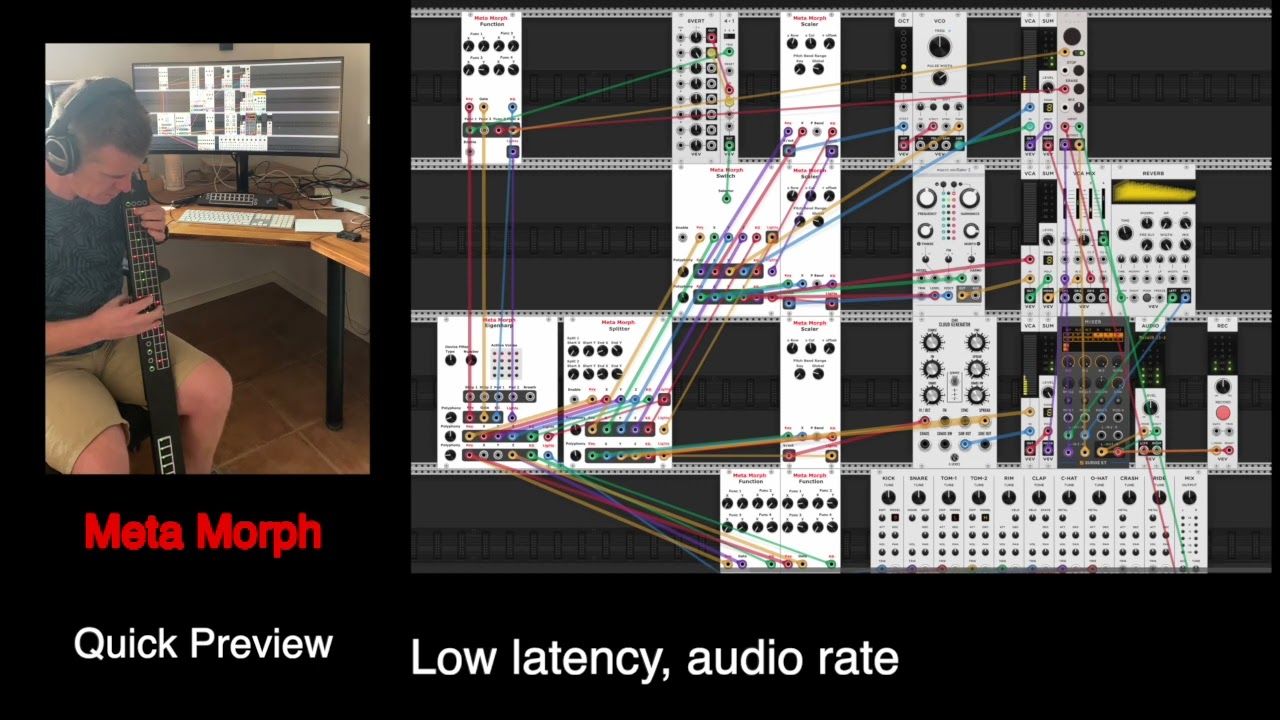 from my initial testing, I have to say its a match made in heaven…
VCV Rack brings the flexibility and the vast eco-system (of modules), and being able to write native modules for vcv means I can expose the Eigenharp's high resolution (10bit) , and low latency (2kHZ sampling), that is just not possible via midi , or even osc.
anyway, hope this shows something a bit different

btw: are there any modules capable of MPE Output ?
(if not, I may need to create one… no big issue… but don't want to reinvent the wheel)