Hi,
I am looking for something along the lines of the 'tracking generator' that can be found within the ARP2600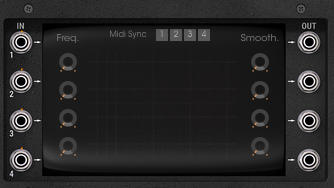 Essentially this has 4 audio/modulation inputs, 4 outputs, a frequency control for each and a smoothness control.
You are able to 'draw' in pitch tracks that your desired inputs follow.
Not sure if I've explained this well enough here is the info from the manual:
This very original module was added to modify the course of a modulation thanks to four curves which can be edited in real-time by the user. It can also be used as source of modulation to create envelope forms or complex LFO waves.
I am looking at moving over to VCV for a module from the ARP2600 and this seems to be the missing link.
Any advice would be appreciated.
Thanks