have you tried this one yet?
https://www.animated-circuits.com/#Welcome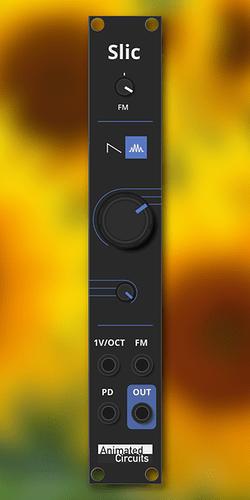 Slic;

Phase distortion oscillator
The name says it all : it is a ' SL ice of Cosm IC ' !
This module is a phase distortion oscillator which produces its waveforms by distorting a sine wave. Changing the amount of distortion mimics the effect of a (resonant) filter. So, you can see the module as an integrated oscillator+filter !

It provides 2 waveforms:

SAW : the resulting sound is a lowpass filtered sawtooth-like wave.
Reso2 : the resulting sound is a resonant / formant filtered triangle-like wave.

The distortion amount can be CV modulated to provide the filter sweep effect.