Frozen Wasteland Portland Weather KlirrFactory Edition is now V1.0
Get you the beast for free @ KlirrFactory.com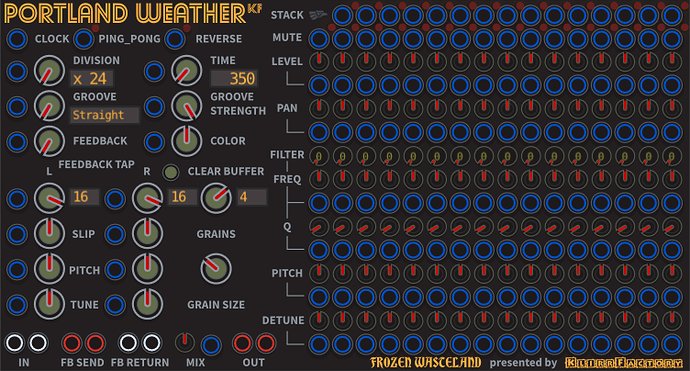 Wonky DrumSEQ is updated to V1.1!
NEW:
A+B Gate Output
CV In for Fixed Steps
A brand new CV Out Section with Probability Parameter and Input which sets the probability that a set Control Voltage gets a random value – so you can change the CV Out for every Track from 100% original up to 100% random, and a Range Parameter which allows you to set the CV Out range in Octaves/Volts.
And last but not least another Gate Output which sends a Gate for every set step ignoring all probability settings.
I'm happy to present Klirrfactory Overdub - a MultiTrack Recording Suite which allows you to record as many channels as you want, play them back and overdub them - all in sync to the internal clock and driven by the Control module.
Check the video:
All modules are updated to V1.
Have fun!
New module:Garbage In Groove Out
New module: Wonky DrumSEQ:
available @ www.klirrfactory.com
Have fun!
#######################################################
So - I'm here now as well - announcing a new module for VCV Rack:
WONKY Clock Mover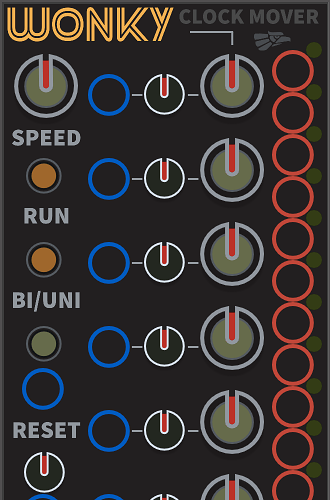 Overview here: https://www.youtube.com/watch?v=U-OWDetS6O8
Demos here: https://www.youtube.com/watch?v=ldceIwWQg0k
WONKY is available with the Gold, Platinum, Titanium and Hall Of Fame editions @ klirrfactory.com
Greetz & Love!