does anyone know how to set the controls at the bottom, omri cohen had it like that
They're set like that in the plugin manual as well.
Nope mine are stuck to the left could it be a linux thing?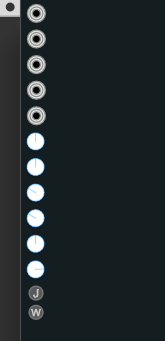 I use Rack on Linux sometimes(Ubuntu mate 18.04) and never had that issue, but we never know… could be related to your OS. Have to tried right clicking to '' reset '' them ? might unblock them

Yes, it is not so much a bug like thing, more the ease of use:hugs:
controls were originally at the bottom, but moved to the side in 0.6.2 to make vertical resizing possible.
That explains it thank you