I downloaded a rather nice patch from Patchstorage (https://patchstorage.com/seven-sisters/) because I had heard about the Hallucigenia, by XTRTN and wanted to find an example patch to play with. I listened to it for a bit and then everything just locked up and I had to do a hard reset (push the button and wait 5 or so seconds). No Ctrl/Alt/Delete option or anything. The first time it came back like a normal restart. When I went to restart Rack I got this message: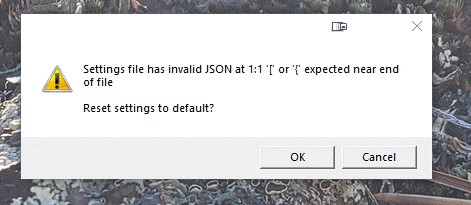 And I pressed ok. Then I got this second message:

I clicked ok again and Rack opened empty. I opened the Seven Sisters patch again and everything seemed fine - added a bass module and tinkered with it for a while and because it was such a nice ambient generative landscape I put the recorder on and left it for a bit. I came back to my room about 1/2 an hour later and it had locked up again and required the same hard reset, but this time my computer REALLY struggled to get back to normal - it took a good 10 minutes of twirling circle dots before my regular screens came back. Any idea what might cause this and if there is a fix?
Quick edit - working early so heading to bed now but will check back in the morning.