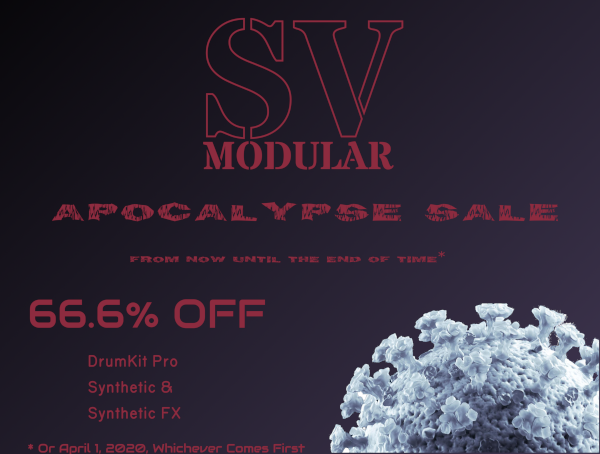 More info and links: https://svmodular.com/apocalypse.html
haha yes! might as well treat myself to some premium drums since its the end of days and all.

Just bought Synthetic now, thanks for the sale!
Just a reminder, the sale ends April 1. If you haven't bought and are interested, now's your chance!
Cool, DrumKit will be a nice addition

seems I just missed it


I thought it was still running, as the website is still active,
and I didn't read the 1. April bit.