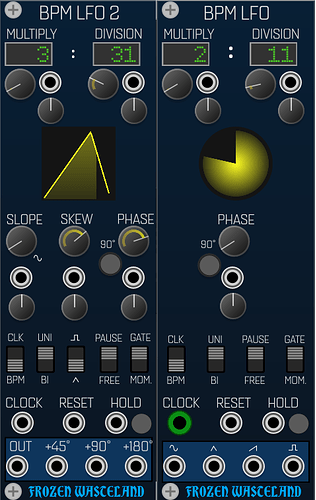 Latest release of Frozen Wasteland adds BPM mode to the BPM LFOs, so you can now use the output of say, Clockd, to control the tempo (but any voltage source works).
With this release, I will now be stepping away from VCV development, unless v2 ever gets released.
Been feeling pretty unwelcome in this community lately, so I think I'll just go and play guitar for a while.
Later