I thought you'll be asking a question like "what's your favorite panel design?" …

I love all three of these! If Pizza was a carbohydrate, I would vote for it.
you can't make toast with pasta or rice …
Spoiling my ballot as chips aren't listed.
As a Scot, disappointed to not see the humble oat listed!
Anything containing moderate or more amounts of C2H6O
here in Asia if you invite someone (Asian) to eat pasta you must also make rice
American chips or British chips?
(very different things…)
I'm going to presume British chips and potatoes should definitely be on this list.
English chips, preferrably with some fish, wrapped in a newspaper. And sprinkled with just a bit too much vinegar.
Clearly you are a man of taste. Although you forgot "and just enough salt to double your blood pressure"
do you mean, French fries? (or should I say Belgian fries?)
In Venezuela (actually in all the Caribe ), we use to fried Green Bananas and also a root called Yuca believe me those taste incredible, much better than the fries potatos
the french brought yuca to Vietnam
Yup. When I were a wee lad in Montréal, one treat I enjoyed was chips (a.k.a. "patates frites") from one of the many roving "chip wagons".
Definitely calls for vinegar and salt, never mind the ketchup.
Nowadays they've all added poutine to the menu.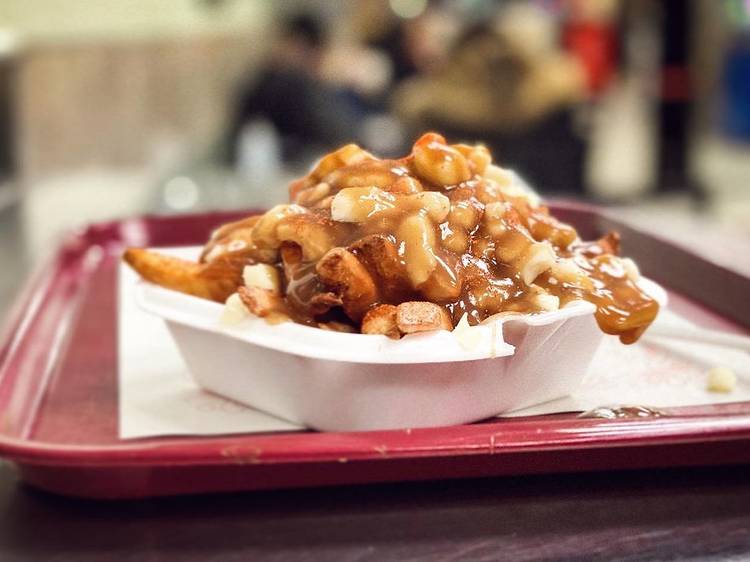 Fries, cheese curds (do NOT accept mozzarella), and some generic salty brown gravy of unknown origin. Messy and tasty, especially on a crisp Fall day.
Sacrilege!
Chips (aka French (Belgian) fries should be eaten salted and with mayonnaise, no bleeping vinegar (unless for Fish and Chips), or Ketchup (ever!)

So you use some special form of mayonnaise, the one made without vinegar?
There is something here called 'Friet Saus' that is basically Mauonnaise with a tad of vinegar and a bit more mustard by what I can tell usually, than the normal mayonnaise. I take fresh made mayonnaise by preference, the bottled stuff is not that great, friet saus or plain mayo
well I used to live in York and a cinema there had a cafe that would serve up my favourite form of chip, large ones that have some give to them and not fried to death - not a fan of the starchy solid fry - and the side dip was aioli, a kind of garlic and olive oil dip and that is the best IMO.
Was dangerous to go there before a long movie, food comas are real.
The chips and mayo in Amsterdam are good though, have to admit.