Here is a live cover I did of "Georgetown", by Rob Hinkal of the band ilyAIMY. Rob has been hosting the Virtual Open Mic (VOM) every Monday night since the pandemic started - a vital sanity savor for an entire community of musicians that now spans the country. A group of us surprised Rob in honor of one year of VOMs by covering some of his many wonderful songs. This rendition is a reprise of my performance 5 weeks later, on my 1 year anniversary of participating in the VOM.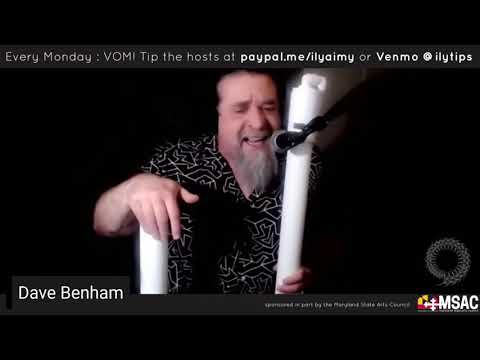 You can hear the original at Georgetown | ilyAIMY
I'm playing a large homemade overtone flute made of 2" PVC, and am backed by a very simple patch in VCV Rack consisting of a drone plus an 8 step sequence.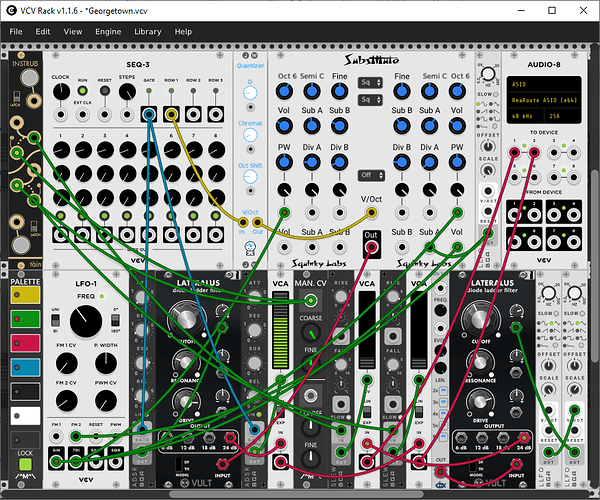 I'm particularly happy with how effective the drone is for such a simple construct. It is a Submarine SN-101 Smooth Noise Oscillator coupled with a Lateralus 24db low pass filter with the cutoff modulated by a pair of Bogaudio LFOs. The first LFO modulates the frequency of the second. Behind the scenes I have various reverb and delay effects running in Reaper for each of the song's tracks.