Just to update on last weeks gif. I've been busy with the BPM value on the LFO and a new module, I may just release a duplicate module of trim with the BPM value instead of the Hz value as I came across some issue when changing the display text on the fly. It may be temporary as I have been thinking about doing a clocked LFO also.
I have not finished tweaking/testing the other module but here is what it might look like.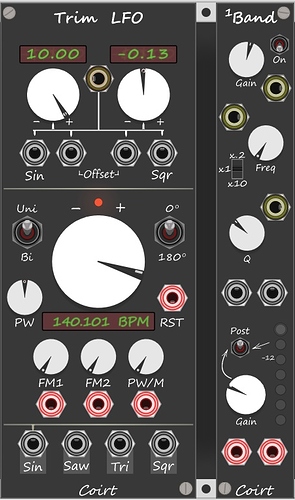 It is not yet ready but hopefully by next you will see it in your rack. It is a peak EQ. The final designs may change and I'm still not sure if I want to include mod inputs on 1Band as they can be quite unstable for frequency. The plan is for it to be on your master chain as a utility EQ.