Last few days, I've been working on the documentation for my modules, to replace the github README.
I'm particularly happy how I'm simulating patchcables in the browser, showing you exactly what the jacks do as you scroll: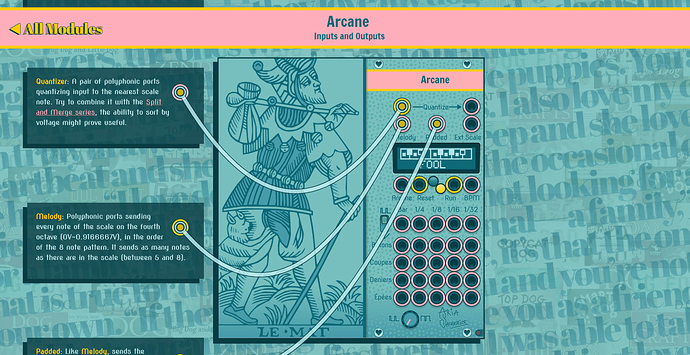 I'll be honest with ya, my effort was 1000% overkill compared to what's necessary, my module docs were more of a use case for me to learn more about the vue.js ecosystem (it's nuxt.js under the hood). I got most of the basics in place, needs a bit of polish.
If you wanna give it a spin, lemme know what you think, but please note, only the pages for Arcane and Darius exist for now, every other page will just give you an error. And for now, it only works on a big screen, it will break on phones or if the window isn't maximized, and it consumes more CPU than it ought to.
It's here:
And the source: