Yeah, I was thinking of the same thing, merging the gates and omitting the ones were I wanted a rest. Since we have gate outputs for each step. This is my favorite sequencer! Nothing comes close!
Did you just make that video? That's super amazing! Legend!
Edit: also you can use a sample and hold triggered by the output of the sum module to avoid having a change in pitch in the "disabled" steps.
Edit2: Kinda like this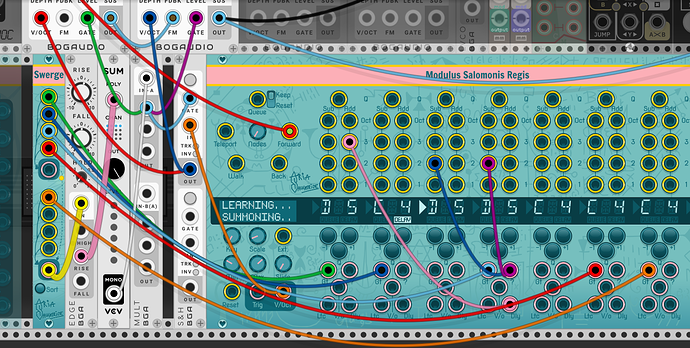 (I converted the gates to triggers to avoid the thing that happens when two gates are so close they're like one long gate)