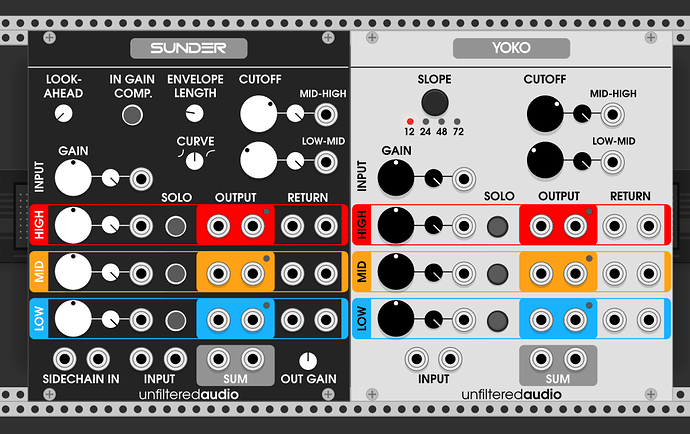 Hi everyone, I'm very excited to announce that we've just released Unfiltered Audio Volume 2!
This pack contains Yoko and Sunder, our two powerful multiband splitters. Yoko splits audio into frequency bands, while Sunder splits audio into amplitude bands. These bands have stereo sends and returns for creating powerful effect chains.
A full manual can be found here: https://www.unfilteredaudio.com/pages/vcv-manuals
We have an intro offer of $20 (33% off) for the first week. Additionally, all of Volume 1 has been updated with new, optional Dark Mode skins and many optimizations.
We hope that you enjoy these powerful modules! Let me know if you have any questions.