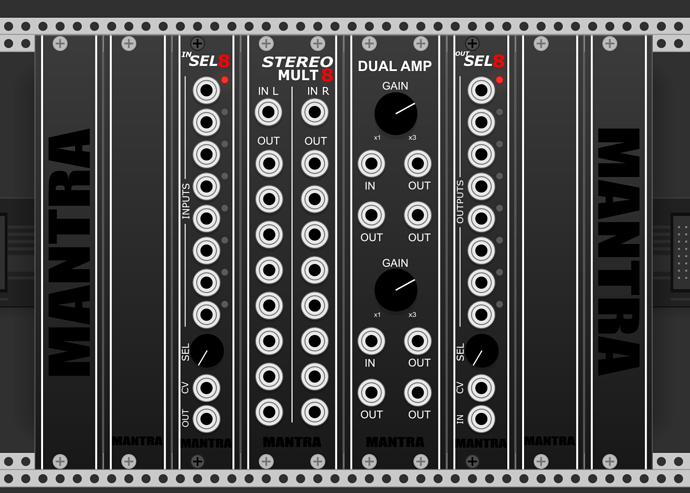 Officially in VCV rack library:
https://library.vcvrack.com/?brand=Mantra
Added new module: StereoMult8
Added another module: InSel8.
"Receives up to 8 inputs which are routed to one output. Use the SEL paramenter to route the desired input towards the output."
Demo of StereoMult8 in use
Added new module OutSel8 and improved graphics here and there.
Repository submitted to library. Should be available with the next update.