edit 16th July 2020 : The plugin is now available in the VCV Library.
We have worked with Pyer for the past weeks on the reworked version of Plaits/Macro Oscillator 2. It is called Palette and part of the new Atelier VCV plugin. We think it's now ready for public beta testing before applying to be included in the VCV Library.
Thousands of thanks to Pyer for enduring with this!

edit : Omri Cohen provided some very valuable testing and suggestions!
New modules may be added into the plugin in the future, but for now it only has the Palette module.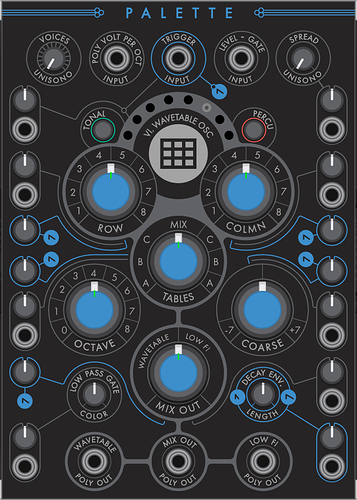 More details about the plugin :
Binaries for Windows and Mac Os (unfortunately the Mac build might not work on Catalina, though) :