Hey,
I am using VCV with a massive template on a FullHD screen but would like to change it to a 34" QHD (3440x1440) and I wonder how that would impact my CPU's workload?
Anybody did the same and can share some impressions especially on CPU load?
I ask because I realized that when I switch from 60Hz frame rate to 30Hz the CPU is -4% and GPU -9%; so I can imagine that a QHD resolution could have another impact on the CPU. Right or wrong?
My system:
i7 8700K @ 5GHz+ AIO water cooling (top notch single core benchmark, decent multicore bench.)
AMD RX580 8GB graphics (not really suited for 4K gaming)
The template I use runs pretty well with that config:60Hz frame rate @ FullHD and 48kHz, CPU = 35%, GPU = 40%, cores used 4 out of six. Would it run well on 3440x1440 too?
This template: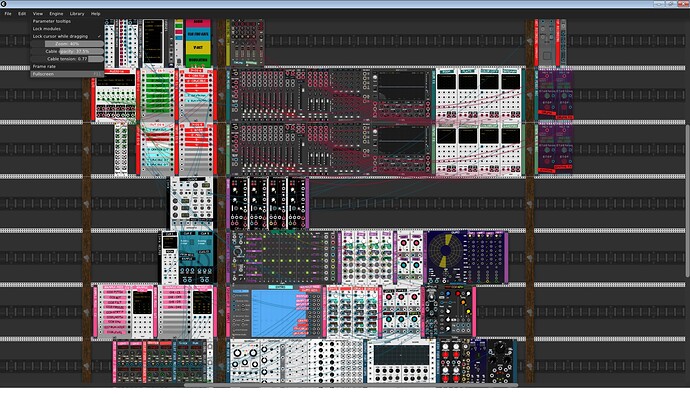 Thanks in advance, t.